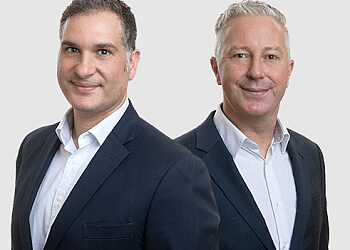 Client First Mortgage Solutions addresses your distinctive requirements for mortgage financing. Beyond crafting a personalized mortgage solution, they extend their expertise to encompass a range of supplementary financial products, including Property and Personal Insurance, as well as Commercial, Residential, and Private Financing. By maintaining robust affiliations with a diverse assortment of prominent lenders, Client First Mortgage Solutions widens the spectrum of options available to you as a homeowner, translating into more favourable rates and alternatives. Their well-established ties with industry-leading entities and professionals solidify their position as your primary and ultimate resource throughout the entirety of the home buying and financing journey.

UNIQUE FACTS:
• Provides You a Greater Range of Services
• Assist Clients with Mortgage Solutions Across Canada
• Best Rates.
Specialty:
Home Purchase, Mortgage Refinancing, Renewals, First Time Home Buyers, Investment Properties, Private Lending, Purchase Plus Improvements, Renovations, New to Canada, Self-Employed & Equity Lending
Contact:
Working Hours:
Mon-Fri: 9am - 9pm
Sat & Sun: 9am - 5pm
TBR® Inspection Report: