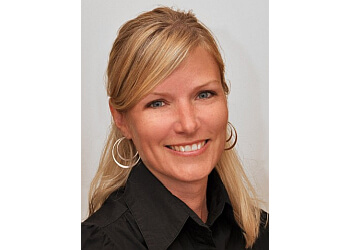 Jennine Hadfield is a dedicated independent mortgage broker located in Peterborough. With certification as a mortgage agent and affiliation with the Dominion Lending Centres TLC Mortgage Group, she boasts access to a vast network of over 50 lenders, allowing her to provide a wide range of products tailored to various financial situations, including some highly competitive interest rates. Having accumulated over 16 years of experience in the mortgage industry, Jennine strongly emphasises delivering personalized service and a client-centric approach throughout every step of the mortgage process. Her primary goal is to secure the best rates and products in today's dynamic marketplace. Jennine takes pride in offering her clients an extensive selection and access to a multitude of mortgage products. Her unwavering commitment is reflected in her ability to ensure timely closings and streamlined, satisfying experiences when it comes to securing home financing. To further assist her clients, Jennine provides access to convenient mortgage tools and an online application for added ease and accessibility.

UNIQUE FACTS:
• Offering Their Clients More Choice
• Educated Buying Decisions with Professional Unbiased Advice.
Specialty:
Home Equity, Investment, Home Purchase, Renewal, Refinance, Commercial and Leasing, Insurance, Fixed and Variable Rate, Self-Employed, First Home Buyer & Credit Report Loans
Contact:
Working Hours:
TBR® Inspection Report: