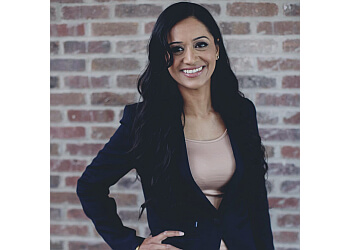 M. Bains Legal Professional Corporation extends its expertise in notarization and Commissioner of Oath services. Mandip Bains, a certified lawyer in Ontario, spearheads the practice. With a track record spanning more than 16 years, she possesses a wealth of evolving legal acumen. Bringing a rich reservoir of expertise, she possesses extensive familiarity in liaising with diverse agencies, financial advisors, and lenders. Moreover, she has effectively presided over hearings on behalf of clients across federal and provincial courts in both Ontario and the United Kingdom. The firm boasts a seasoned Notary Public and Commissioner of Oaths duly authorized to execute various functions in legal matters. These functions encompass witnessing signatures on documents, administering oaths and affirmations, and undertaking other pertinent tasks.

UNIQUE FACTS:
• Cost Effective and Timely Manner
• Exceptional Quality
• Hassle-Free.
Specialty:
Notarizations, Commissioner of Oaths, Witnessing Signatures on Documents, Affirmations, Wills & Powers of Attorney
Contact:
Working Hours:
Mon-Fri: 9am - 5pm
Sat & Sun: Closed
TBR® Inspection Report: