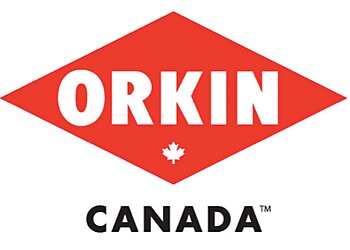 CALL
ORKIN CANADA PEST CONTROL CAMBRIDGE
Orkin Canada Pest Control Cambridge is one of the most reputed and experienced pest control companies serving in Cambridge. The Company's skilled workforce caters to communities all over Canada, delivering remedies for various pest invasions. They've maintained a prominent position in the field for targeted pest safeguarding and deterrence. The skilled personnel of this extensively knowledgeable enterprise are equipped with acclaimed instruction and remarkable proficiency. Additionally, they offer re-treatment for dissatisfactory services without additional charges. Moreover, they consistently align with cutting-edge techniques and equipment in line with advancing technology. Through the utilization of environmentally friendly remedies, they guarantee the safety of both you and your property.

UNIQUE FACTS:
• Award-Winning Training Programs
• 100% Satisfaction
• Money Back Guarantee
• Free Estimate.
Specialty:
Identifying Skunks, Squirrels, Drain Flies, Cockroaches, Chinch Bugs, Bed Bug, Flea, Gnats, House Dust Mites, Carne Fly, Spider, Rodents, Termite, Beetles, Wasps, Norway Rats, Mice, Mosquitoes, Weevils, Centipedes, Hornets, Termites, Raccoon, Ants, Rabbits & Ticks

Serving Locations:
Baden, Brantford, Burford, Cambridge, Campbellville, Elmira, Elora, Erin, Fergus, Grand Valley, Guelph, Hornby, Kitchener, Milton, Milverton, New Hamburg, Palmerston, Rockwood, St. George, St. Jacobs, Stratford, Tavistock, Waterford, Waterloo & Wellesley
Contact:
Working Hours:
Mon-Fri: 8am - 9pm
Sat & Sun: By Appointment
TBR® Inspection Report: