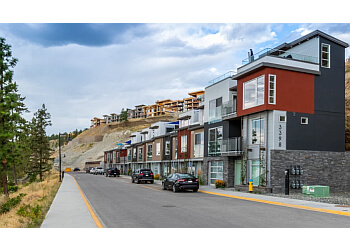 Bluegreen Architecture Inc. stands as a renowned architectural firm that actively participates in various sustainability initiatives, spanning resort, lifestyle, community, and commercial projects. With an impressive track record spanning more than three decades, they have amassed a wealth of experience in the fields of architecture and design. Their core belief revolves around the notion that truly successful projects necessitate creative solutions that not only meet but optimize feasibility. At the forefront of their practice is a pioneering commitment to integrating sustainability principles into both the philosophies and practical applications of project planning and building design. What truly sets Bluegreen Architecture Inc. apart is their unwavering dedication to producing architecturally inspiring work while simultaneously pushing the boundaries of sustainable design. Their ethos is embodied by a team of devoted professionals, each driven by a personal commitment to harmonize their client's unique needs and desires with a profound respect for the site and the environment in which they operate. This diverse and talented team possesses a range of backgrounds, enabling them to tackle a broad spectrum of tasks, from the intricacies of Interior Design to the complexities of Project Management. In essence, Bluegreen Architecture Inc. is a distinguished architectural firm that excels not only in delivering innovative design solutions but also in championing sustainability and environmental stewardship as integral components of their practice.

UNIQUE FACTS:
• Extensive Experience
• Creative Solutions for Feasibility
• Architectural Innovation
• Client-Centric Approach.
Specialty:
Planning, Building and Sustainable Design, Site Analysis, Administration, Design Development, Construction Documentation, Projects, Civic, Commercial, Residential & Interiors
Contact:
Working Hours:
Mon-Fri: 8:30am - 5pm
Sat & Sun: Closed
TBR® Inspection Report: