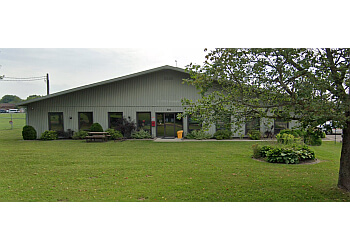 Mini Storage 101 stands out as Norfolk's premier storage facility, offering exceptional service. Their self-storage units are not only clean and dry but also impeccably secure. Their facility has state-of-the-art features, ensuring top-notch customer service and granting you 24-hour access to your belongings. Their unwavering dedication to customer satisfaction is the cornerstone of their service philosophy. At Mini Storage 101, they take pride in their friendly, helpful personnel who genuinely care about your storage experience. From providing clean, ready-to-rent units to offering assistance from their welcoming employees, your convenience and peace of mind are paramount. They understand that storage needs vary, which is why they offer a range of unit sizes to cater to your specific storage and moving requirements. Your security is paramount to them, and the SSL secure website protects your personal information. At Mini Storage 101, you can trust that your property is safe and reliable.

UNIQUE FACTS:
• Drive-Up Access
• Pest Control and Online Renting
• Fully Fenced Compound
• 24-Hour Access.
Specialty:
Indoor, Self, Commercial, Office Documents, Boats, Personal, Rv, Outdoor Units, Business, Camper and Utility Trailers, Vehicle & Small Apartment
$Price:
5x8 - $80 + HST
5x10 - $85 + HST
8x10 - $115 + HST
10x10 - $120 + HST
8x15 - $140 + HST
8x16 - $145 + HST
10x15 - $150 + HST
10x20 - $180 + HST
10x25 - $220 + HST
10x30 - $250 + HST
20x15 - $260 + HST

Contact:
Working Hours:
TBR® Inspection Report: