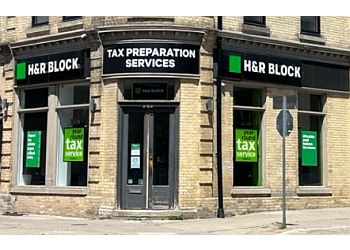 H&R Block Brantford stands as a reputable tax preparation enterprise situated in Brantford. Utilizing cutting-edge technology, their tax advisors are adept at preparing various types of returns, encompassing personal, small business, corporate, farm, trucker, fishing, U.S., rental, and estate returns. This team undergoes annual training to stay abreast of the latest alterations to tax returns, a commitment demonstrated through their attendance at the H&R Block Tax Academy. Their services are available to all Canadians, ensuring comprehensive tax return preparation. Renowned for their accurate, approachable, and assured service, the H&R Block team minimizes taxes, optimizes recoveries, and delivers ongoing support and guaranteed pricing to their clients throughout the year.

UNIQUE FACTS:
• Trained Tax Experts
• Online Appointments
• Free Second Look.
Specialty:
Rate Provincial, Personal, Audit Representation and Protection, Small Business, Instant Cash Back, Corporate Taxes, Federal Tax Rates, Reassessment, Tax Return Preparation, Taxes Calculator, Second Look, Tax Tips, Online Estate Planning, Pay with Refund, Personal & Business Tax
Contact:
Working Hours:
Mon & Wed: 10am - 2pm
Thu-Sun & Tue: Closed
TBR® Inspection Report: