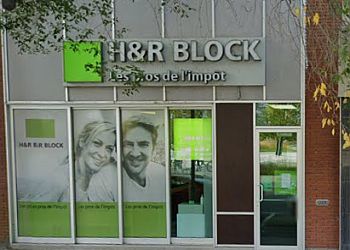 H&R Block Saguenay stands as a reputable tax preparation service located in Saguenay, Quebec. With a legacy spanning over fifty years, Canadians have reposed their trust in this institution. Operating across an extensive network of over 900 offices throughout the country, their team of Tax Experts seamlessly integrates cutting-edge technology to prepare a comprehensive array of returns meticulously. These encompass personal returns and extend to small business, corporate, farm, trucker, fishing, rental, and estate-related filings. Their expertise spans a wide spectrum, catering to the diverse tax needs of all Canadians. This institution's growth has been nurtured alongside the industry's most robust tax preparation team. Their commitment to accuracy is underscored by a 100% accuracy guarantee, alongside a pledge to secure the maximum refund possible. Furthermore, H&R Block Saguenay provides the added convenience of free call consultations, ensuring clients can easily access professional guidance.

UNIQUE FACTS:
• 50+ Years of Experience
• Online Appointment
• Trained Tax Experts
• On-Site Services.
Specialty:
Payroll, Book Keeping, Business Tax Filling and Tax Forms, Individual Tax Return, Provincial & Corporate Tax Forms
Contact:
Working Hours:
Tue & Thu: 9am - 4pm
Wed: 9am - 5pm
Fri - Mon: Closed
TBR® Inspection Report: