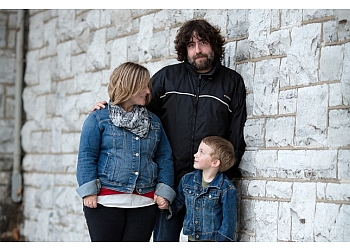 SB Images stands as a distinguished professional wedding photography enterprise, dedicated to serving clients throughout the Kingston region. At the helm is Shayne, the owner and leading photographer, known for his remarkable creativity in the realm of wedding photography. His journey commenced with enriching experiences collaborating and learning from highly accomplished photographers, laying a strong foundation before embarking on his solo venture. Continuing his commitment to growth and innovation, Shayne consistently participates in workshops hosted by some of his most admired and award-winning peers. This dedication fuels his constant pursuit of exceeding his previous accomplishments. Their track record speaks volumes, with numerous elated and highly satisfied clients attributing their contentment to SB Images' exceptional customer service.

UNIQUE FACTS:
• Handcrafted wood display box with 250 5×7 prints
• Matching USB drive.
Specialty:
PHOTO: Modern, Stylish, Groom, Wedding Party, Bridal, Reception & Engagement
Contact:
Working Hours:
TBR® Inspection Report: