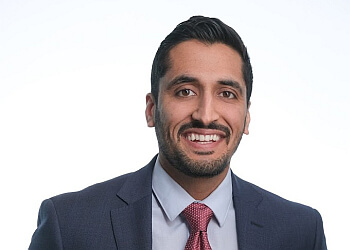 Nice Accounting distinguishes itself as a premier accounting establishment renowned for its unparalleled quality and service standards operating within Abbotsford. Gary Gill holds the esteemed titles of a chartered professional accountant and a certified financial planner. He is passionate about providing cost-effective solutions and takes pride in bringing value to his clients. With a flexible approach, Nice Accounting extends both contactless and in-person service options. The firm's expertise lies in a comprehensive range of services including bookkeeping, accounting, and tax preparation. Catering adeptly to individuals, businesses, corporations, and trusts, they furnish effective solutions that empower clients to maintain fiscal control and foster business growth. Employing virtual means, Nice Accounting adeptly addresses diverse accounting needs through remote channels.

UNIQUE FACTS:
• 40+ Years of Experience
• Complimentary Consultation
• Online Appointments
• Onsite Services.
Specialty:
Bookkeeping, Tax Services, Consulting, Accounting Services for Individuals and Businesses, Personal Accounting & Tax Planning
Contact:
Working Hours:
Mon-Fri: 9am - 4pm
Sat & Sun: Closed
TBR® Inspection Report: