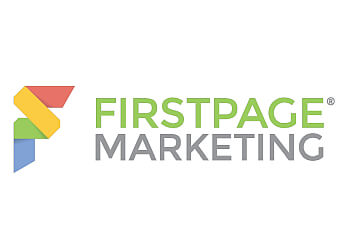 FirstPage Marketing is currently engaged in dynamic collaborations with numerous leading businesses across various industries, orchestrating efforts to translate website visitors into actual paying customers, thereby bolstering revenue streams. As a digital marketing and website design agency, FirstPage Marketing seamlessly amalgamates strategic thinking, inventive design, and technology-driven solutions, culminating in a comprehensive approach that actively propels clients towards marketing success. Their operational philosophy is grounded in crafting distinctive online experiences that yield quantifiable outcomes. Armed with a repertoire of tailored services and strategies, FirstPage Marketing empowers your business to not only grow but also thrive. They offer dedicated account managers who meticulously track trends and budget allocations, ensuring that adjustments are made for optimal performance.Your website's design under the aegis of FirstPage Marketing is thoughtfully curated to maintain clarity and alignment with your brand identity, crafting an uninterrupted customer sales journey. With a track record of developing over 600 websites, FirstPage Marketing is well-positioned to deliver results that resonate within a competitive digital landscape.

UNIQUE FACTS:
• 20+ Years of web design experience
• 15+ Staff members ready to support your website.
Specialty:
Website Design and Development, Internet, Content, Digital, Print, Branding, Lead Generation, Search Engine Marketing, PPC, Optimization, Logo, Print Design, Marketing Strategy, Brand Identity, Social Media Strategy, Advertising, Community Management & Facebook Advertising
Contact:
Working Hours:
Mon-Fri: 8:30am - 4:30pm
Sat & Sun: Closed
TBR® Inspection Report: