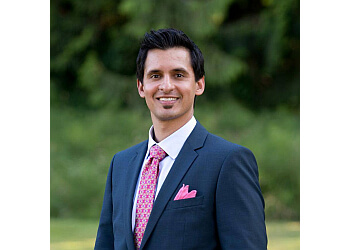 Notary Sahib stands out as a prominent notary firm in Abbotsford, British Columbia, dedicated to providing top-notch notary public services. They have been serving the Fraser Valley community for over eleven years under the capable leadership of Sahib Sidhu, who serves as the notary public and owner of the firm. Sahib Sidhu is renowned for delivering high-quality notarization services across numerous communities in British Columbia. His diverse range of services includes mortgage refinancing, real estate conveyancing, will and estate planning, document notarizations, powers of attorney, and various other non-contentious legal matters. Sahib takes great care to patiently explain the entire process, ensuring that clients are well-informed and at ease throughout. Notary Sahib is committed to accessibility, offering services in both English and Punjabi to cater to a broader clientele. Whether you require notarial services or have questions, their friendly and knowledgeable office staff is always ready to assist. The office is designed to be inclusive, featuring wheelchair accessibility and a kids' play area for added convenience. Notary Sahib proudly serves the communities of Abbotsford, Aldergrove, Chilliwack, and Mission, offering prompt and friendly service to all. Feel free to get in touch with them for all your notary needs.

UNIQUE FACTS:
• Friendly and Knowledgeable Staff
• Wheel Chair Access Area.
Specialty:
Statutory, Insurance Loss, Declarations, Affidavits, Authentication of International and Probate Documents, Letters of Invitation, Refinancing, Sale Agreement, Certify Documents, Attest to The Validity, Travel Consents, Certified True Copies, Personal Planning, Attestation of Documents & Certification
Contact:
Working Hours:
Mon-Fri: 9:30am - 5:30pm
Sat & Sun: Closed
TBR® Inspection Report: