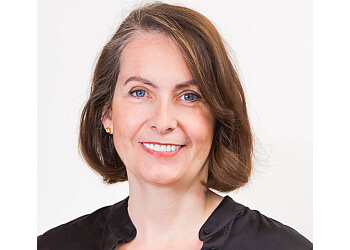 Marr & Company stands as a prominent Accounting firm in Airdrie, boasting a rich legacy of serving the Airdrie and Calgary areas for nearly three decades. Their primary focus is on assisting small businesses in optimizing their tax liabilities through ongoing tax planning initiatives. Marnie Marr, a certified CPA, leads a dedicated team of professionals, ensuring that each client receives top-tier service. At Marr & Company Chartered Professional Accountants, their overarching objective is to minimize their clients' tax burdens while meticulously adhering to the rules and regulations set forth by the Canada Revenue Agency. They pride themselves on offering a highly personalized and approachable service, enabling them to build lasting relationships with their clients. This enduring partnership aids clients in achieving their financial objectives, both on a personal and business level. They take a comprehensive approach, carefully considering each client's unique business practices, industry specifics, and personal tax situation. This enables them to tailor a customized strategy to optimize taxes across all relevant tax accounts. You can use their free consultation offer to explore their services and benefit from their expertise.

UNIQUE FACTS:
• Online Appointment
• Certified Professionals
• Adaptive
• Strategic
• Face to Face Conversations.
Specialty:
Full-Service Business Accounting, Audit Assurance, Payroll, Proprietorships, Accounting Service, Tax Planning, Corporate Tax and Consulting, Bookkeeping, Sale of Farm Property, Annual Filing of T4 and T5, Rental Properties, GST Filings, Date of Death Returns and Estates, Simply Accounting, Payroll Services, Personal Tax, Financial and Retirement Planning & Investments
$Price:
Complete Accounting Service $225 per month

Contact:
Working Hours:
Mon-Thu: 8:30am - 4:30pm
Fri: 8:30am - 12:30pm
Sat & Sun: Closed
TBR® Inspection Report: