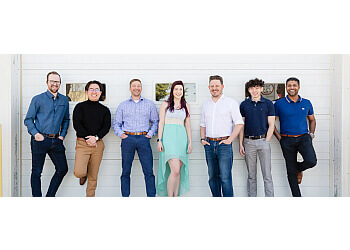 The I.T. Company Ltd. a renowned IT firm located in Airdrie, AB, has established a strong reputation. Since 2008, they have served as the primary IT provider in Airdrie. With extensive experience in the field, their dedicated team has been delivering top-notch IT services to their local community for numerous years. The I.T. Company is deeply committed to enhancing workplace efficiency through the effective utilization of cutting-edge technologies. Offering a diverse array of solutions, they collaborate with a wide spectrum of partners carefully selected to address various client needs. The company places a strong emphasis on strategic planning and innovative cloud-based approaches, ensuring seamless operations for your business. In times of urgency, their emergency support services are readily available, and all affiliated vendors contribute essential tools to uphold your business's smooth operation.

UNIQUE FACTS:
• Saves You Time and Money
• Strengthen and Optimize Your Business 24/7
• Problem Solving.
Specialty:
Managed IT Services, Cloud Technologies, Technical Support, Business Process, Technology Consulting, Business IT Consulting & Cyber Security
Contact:
Working Hours:
Mon-Fri: 8am - 5pm
Sat & Sun: Closed
TBR® Inspection Report: