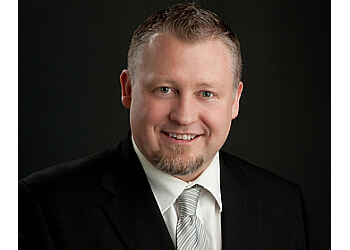 Cross & Company stands as the most relied-upon accounting establishment. With an extensive history spanning over a quarter-century, the firm is deeply entrenched in the accounting industry. Taking the helm of Cross & Company in 2008, Jared Cross assumed the role of the exclusive proprietor and operator. His journey in the field culminated in obtaining the Certified General Accountant (C.G.A.) designation in 1999. Noteworthy is Jared's involvement in the finance committee of Aspengrove School. Jared's acumen is evident in his support of clients across operational management, long-term aspirations, and goal attainment. His team works diligently to deliver value that fuels sustainable progress within the communities. Cross & Company takes pride in offering strategic remedies that empower organizations to navigate intricate regulations, fostering their successful journey. They are dedicated to serving the communities sprawled across Vancouver Island, encompassing Ladysmith, Parksville, Qualicum, Port Alberni, Duncan, and Lake Cowichan.

UNIQUE FACTS:
• 20+ Years of Experience
• Servicing 700+ Corporate Clients
• Onsite Services.
Specialty:
Monthly, Quarterly And Annual Reports, Trust Examinations, Buying And Selling Business, SR&ED Tax Credit, Not-For-Profit Organizations, Bookkeeping, Preparation and Submission of GST, HST and PST Returns, Small Businesses Accounting, Filing of Annual Returns with the CRA, Taxes Credit Application Support, Corporate Taxation Services, Business Start-Ups, Tax Filing, Remittances And Return, Financial Statements & Cash Flow Management Setup
Contact:
Working Hours:
Mon-Fri: 8:30am - 5pm
Sat & Sun: Closed
TBR® Inspection Report: