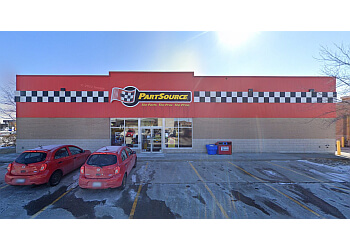 PartSource is Burlington's community-focused hub for auto parts, catering to various needs for your car, truck, or SUV. The company boasts an impressive range of components and fluids, including brakes, alternators, starters, shocks, struts, oil, coolant, and an array of car care products like Meguiar's, Nufinish, Mothers, AmorAll, and more. Their customer-oriented approach is evident through their attentive staff, who provide seamless payment and pick-up instructions. They also provide a diverse selection of tools and accessories to meet your automotive requirements. Their experienced team of parts professionals is prepared to assist both retail and commercial customers, offering tailored in-store assortments aligned with the local market's needs. Their commitment to customer satisfaction is highlighted by same-day access to thousands of additional parts, ensuring quick and efficient solutions. For commercial clients, their dedicated team of Commercial Parts Pros ensures access to top-quality brands supported by a robust returns and warranty policy. PartSource goes beyond just selling parts by offering complimentary services such as free curbside pickup, free battery testing, and even windshield washer fluid top-ups at no additional cost. Their comprehensive suite of products, programs, and value-added services is designed to empower you to complete your automotive tasks with confidence. With over 90 stores spread across five areas, PartSource is a reliable and convenient resource for all your auto part needs.

UNIQUE FACTS:
• Price Match Guarantee
• Accepts Payment Cards for Convenience
• Car Cleaning & Detailing Supplies
• Promotional Offers.
Specialty:
Emissions, Exhaust System, Hoses, Sensor Switches, Engine Coolant, Heater, Wheel Bearing, Belts, Clutch, Filters, Ignition, Cooling, Batteries, Cable, Starter, Caliper Hardware, Brake, Drivetrain, Gaskets, Water Pump, Engine/Body, Thermostat Housing, Air Conditioning Chemicals, Spares, Alternator, Fuel, Misc, Cruise Control & Electrical Motors
Contact:
Working Hours:
Mon-Fri: 8am - 6pm
Sat: 9am - 5pm
Sun: 10am - 5pm
TBR® Inspection Report: