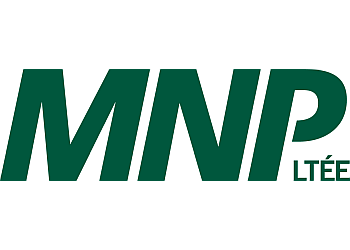 MNP Ltée, a licensed insolvency trustee situated in Quebec, holds the distinction of being Canada's most prominent consumer insolvency entity. With a remarkable legacy spanning over 60 years, they have been instrumental in assisting Canadians in overcoming the burden of debt. Offering an extensive array of services, they cater to individuals and small businesses grappling with debt-related dilemmas. Their service portfolio encompasses pivotal options like Bankruptcy, Consumer Proposals, and debt consolidation. The dedicated professionals at MNP Ltée are resolute in aiding you to surmount any challenges stemming from indebtedness, positioning themselves as your reliable source for impartial and non-judgmental guidance. Each solution they provide is tailored to your unique circumstances.

UNIQUE FACTS:
• Experienced Trustees
• More than 240 Resident and Satellite Offices
• Book a Free Consultation.
Specialty:
Personal Bankruptcy, Consumer Proposal, Credit Card, Personal and Payday Loans, Bankruptcy Alternatives, Orderly Payment of Debts, Debt Consolidation, Credit Counselling, Informal Debt Settlement, Other Debt Relief Options & DIY Debt Solutions
$Price:
Contact:
Working Hours:
Mon-Fri: 8:30am - 8pm
Sat & Sun: Closed
TBR® Inspection Report: