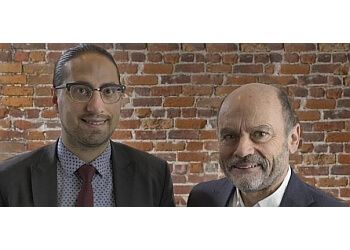 Me François Leduc Avocat specializes in representing both managerial and non-managerial employees who are facing employment termination. His affiliation with the Quebec Bar dates back to 1983, and he boasts a career spanning over two decades in the realm of labor law. Regularly, François Leduc appears as an advocate before various legal bodies, including the Administrative Labour Tribunal, as well as civil courts like the Court of Quebec, the Superior Court, and the Court of Appeal of Quebec. His legal education was completed at the University of Quebec in Montreal. With past involvement in the labor law committee of the Barreau du Québec, he has contributed significantly to shaping legal standards in this domain. Leveraging his extensive background as an employment attorney, François Leduc is adept at providing strategic advice to his clients, ensuring their continued progress and prosperity.

UNIQUE FACTS:
• Member of The Board of Administration of Ckrl-Mf
• Member of The Board of Directors of The Orchester Symphonique De Québec.
Specialty:
Severance Pay, Disability Insurance, Sick Days, Suspension, Constructive Dismissal, Wrong and Disguised Dismissal, Employment Contract & Poor Union Representation
Contact:
Working Hours:
Mon-Fri: 8am - 5pm
Sat & Sun: Closed
TBR® Inspection Report: