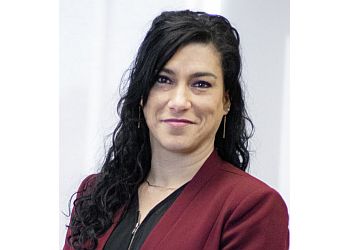 Me Annie Drapeau specializes exclusively in family law and youth law. Armed with a wealth of experience and expertise, she stands ready to provide unwavering support, irrespective of your familial circumstances, drawing from her extensive history in this domain. With a compassionate and humane approach, she handles her caseloads, attentively attuned to each client's unique needs. Her preferred approach revolves around conflict resolution through negotiation and extrajudicial settlements. However, when required, she staunchly advocates for her clients within the courtroom setting during trials. As a certified family law mediator, she offers collaborative meetings between you and your former spouse, facilitating the potential for amicable resolutions outside the legal framework. The MAST Avocats team is dedicated to comprehending your situation fully and furnishing effective guidance. No matter your personal, familial, or professional circumstances, seeking counsel from their attorneys promises enhanced navigation and informed decisions. Moreover, their proficient team can advocate on your behalf before the relevant authorities, acknowledging the urgency of swift issue regularization when necessary.

UNIQUE FACTS:
• They develop profitable strategies for you.
• Their files are always well prepared to ensure high quality services.
• The customer experience and the bond of trust are at the heart of their concerns.
Specialty:
Divorce and Separation, Child Care, Alimony, Rights of the Child, Marriages and Civil Unions, Parental Authority & Parental Alienation
Contact:
Working Hours:
Mon-Fri: 8:30am - 5pm
Sat & Sun: Closed
TBR® Inspection Report: