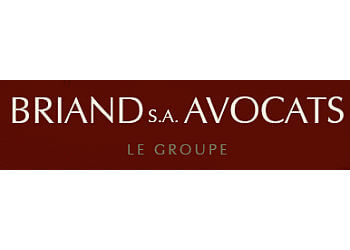 Briand S.A. Avocats is a highly esteemed and endorsed legal firm in Quebec, QC, specializing primarily as legal advisors and advocates within the realm of Immigration services. The firm actively facilitates the purchase and sale of businesses, along with business financing. Its distinguished reputation is rooted in the exceptional contributions made over nearly two decades by Me Pascal D. Briand, who brings expertise and a compassionate approach to the forefront. With nearly twenty years of proficiency in business immigration, business transactions, and financial matters, the law firm Briand SA Avocats has cultivated a network of connections and extensive knowledge. The firm boasts a team of proficient immigration specialists who have successfully handled numerous visa cases, demonstrating their adeptness in their field. The firm's capable and seasoned immigration professionals oversee all case matters, exhibiting high responsiveness and adeptly navigating interactions with government authorities to attain optimal outcomes for every visa application.

UNIQUE FACTS:
• Rendering of unusual professional services requiring exceptional competence and promptness
• Advantages and results obtained in favour of the client
• Judicial and extra-judicial fees attached to the rates.
Specialty:
Entrepreneur, Investor and Private Immigration, Corporate and Commercial Law, Foundation and Non-Lucrative Organism Law, Insurance and Civil Responsibility Law, Contract Drafting and Analysis, Claims and Lawsuits Involving the SAAQ

ADDITIONAL PRACTICE AREAS:
Employment & Labour Law
Contact:
Working Hours:
TBR® Inspection Report: