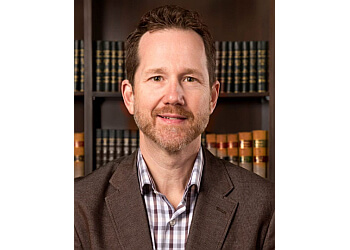 Brandon M. Boone boasts a career primarily centered around real estate, business, and wills and estates law. His practice has been dedicated to these areas since he began practicing law in the region back in 1992. Brandon's legal journey led him to obtain his Bachelor of Laws degree (now Juris Doctor) from Osgoode Hall Law School of York University in 1993. Subsequently, he was called to the Bar in 1995, solidifying his legal credentials. Brandon's advisory role extends to several small companies spanning Ontario, along with not-for-profit organizations, charitable entities, and individuals. This diverse clientele underscores his comprehensive understanding of the nuanced intricacies and competing priorities involved. He is adept at leveraging this insight to secure the most favorable outcomes for his clients. Having served as a board member and vice-president of the Niagara Falls Humane Society, Brandon's commitment to community involvement is evident. His dedication to the betterment of his community reflects his character. Brandon's professional journey led him to join Daniel & Partners LLP in 2001, aligning his expertise with the firm's legacy of providing comprehensive legal services. With over 90 years of history, Daniel & Partners LLP stands as one of Niagara's premier law firms, representing personal, business, and municipal clients across Ontario. The firm's overarching focus is on the long-term interests of their clients, striving to achieve priorities effectively and without unnecessary costs or delays.

UNIQUE FACTS:
• Brandon Is a Past Instructor of The "corporate Law for Law Clerks" Course at Niagara College
• He Regularly Writes Articles and Gives Lectures and Presentations on Topics Within His Practice Areas.
Specialty:
Establishing Corporations and Partnerships, Arranging Corporate Structures and Restructuring, Negotiating, Drafting and Enforcing Contracts, Obtaining Government Approval and Licences, Arranging Financing Through Banks and Other Lenders, Negotiating and Completing the Purchase/Sale of Business Assets or Shares & Negotiating and Settling Shareholder

ADDITIONAL PRACTISE AREAS:
Real Estate, Corporate and Commercial, Wills & Estates
Contact:
Working Hours:
Mon-Fri: 9am - 5pm
Sat & Sun: Closed
TBR® Inspection Report: