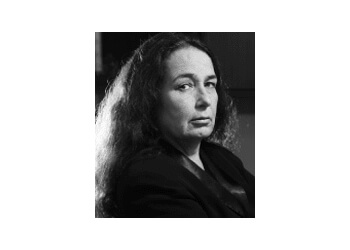 CALL
CONTACT
BRENDA V. SANDULAK - J. RONALD CHARLEBOIS, BRENDA V. SANDULAK AND SARA RAMALHO CRIMINAL LAW OFFICE
Since 1989
Brenda V. Sandulak stands as a dedicated DUI lawyer within Ontario, embodying a strong commitment to shouldering your concerns and collaborating closely to address your legal requirements. As a prominent figure at J. Ronald Charlebois, Brenda V. Sandulak, and Sara Ramalho's law office, she contributes to collective legal expertise spanning 50 years in the realm of criminal justice. While Brenda and Ron each manage distinct practices, their readiness to collaborate on your case underscores their commitment to your defence. This tandem approach provides you with the advantage of two adept lawyers pooling their resources for your benefit. Their focus remains steadfastly fixed on achieving results that directly impact your situation. As seasoned senior lawyers, their comprehensive resources are at your disposal for a robust defence strategy. The law office of J. Ronald Charlebois, Brenda V. Sandulak, and Sara Ramalho remains accessible around the clock. Feel free to reach out and secure your consultation.

UNIQUE FACTS:
• Defend You Anywhere in The Niagara Region and Throughout the Province of Ontario
• They Are Available by Telephone and Email.
Specialty:
Murder, Aggravated Assault, Assault with a Weapon, Conspiracy, Trafficking, Search Warrants, Motor Vehicle Searches, Firearms and Weapons Offences, Possession and Any Other Drug Matters, Importing, Impaired Driving Causing Death or Bodily Harm, Criminal Negligence or Dangerous Driving, Highway Traffic Act Charges & Driving while Prohibited
Contact:
Working Hours:
TBR® Inspection Report: