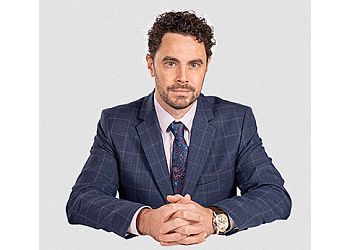 Matthew Leask is a partner at Lancaster Chown & Welch LLP, holding a Juris Doctor degree earned from Osgoode Hall Law School. His practice encompasses various areas, including corporate and commercial law, real estate, intellectual property advice, and estate planning and administration. Matt is a registered trademark agent accredited by the College of Patent and Trademark Agents. Furthermore, he is an active member of both the Law Society of Upper Canada and the Lincoln County Law Association. Lancaster Chown & Welch LLP stands out as a prominent law firm in St. Catharines, known for its long-standing tradition of excellence and a personalized approach in addressing clients' legal needs. Since 1882, the firm has been dedicated to providing dependable legal assistance to clients within the Niagara Region and extending its services to individuals, businesses, institutions, and municipal governments beyond the region.

UNIQUE FACTS:
• Resolve your case promptly, practically, and affordably.
• Booking a consultation.
Specialty:
Trademark Advice, Registration, Patents, Trade Name Protection, Trademark Licensing Agreements, Purchase and Sale of Intellectual Property Rights, Copyright Advice, & Logo Protection
Contact:
Working Hours:
Mon-Fri: 8:30am - 5pm
Sat & Sun: Closed
TBR® Inspection Report: