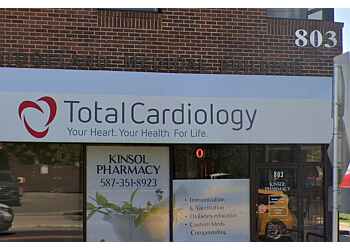 CALL
DR. PATRICK T. MA - TOTAL CARDIOLOGY
Since 1988
Dr. Patrick T. Ma stands as a prominent figure among Calgary's distinguished cardiologists in the province of Alberta. His expertise is underscored by specialized skills and training that revolve around the identification, treatment, and prevention of an array of diseases primarily impacting the heart and blood vessels. With a foundation laid at esteemed institutions, Dr. Ma continues to enhance his own proficiency, mirroring the ever-evolving landscape of medicine. Within the realm of this dynamic medical field, Dr. Patrick T. Ma offers a comprehensive range of services. These encompass not only disease prevention but also advanced diagnostic methods and the adept management of cardiac ailments. His dedication to rendering holistic cardiovascular care to his patients is unswerving, evident through his unwavering commitment. Dr. Ma's practice is characterized by the amalgamation of clinical expertise and the utilization of state-of-the-art technology within the cardiovascular domain. This strategic blend enables him to offer cutting-edge solutions and treatments that stand at the forefront of medical advancement.

UNIQUE FACTS:
• Has more than two decades of experience
• Accepts new patients.
Specialty:
CONDITIONS: Acute Myocardial Infarction, Hypertension, Arrhythmias, Coronary Artery Disease, Congenital Heart Disease & Chest Pain
Contact:
Working Hours:
Mon-Fri: 9am - 5pm
Sat & Sun: Closed
TBR® Inspection Report: