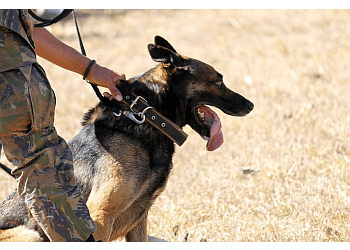 CALL
WOLFMAN K9 OBEDIENCE
Since 1978
Wolfman K9 Obedience, a respected dog training establishment in Caledon, boasts a long-standing presence in the field. Lead trainer Mike Martin offers training services designed to cater to individuals and families within a real-life, stress-free environment. With an impressive track record spanning over 50 years, Mike Martin brings a wealth of experience in training dogs of all sizes and breeds. His unwavering passion for dogs is evident, and he wholeheartedly dedicates himself to nurturing them both mentally and physically to become well-balanced canines. Notably, Mike collaborates closely with over 30 local veterinary clinics, all of whom have placed their trust in his methods and witnessed tangible results in the dogs they have referred to him. His excellent reputation extends to working alongside local pet stores and groomers, further underscoring the high regard in which he is held within the community. Throughout his working life, Mike has remained steadfast in his dedication to the training of dogs, delving into the realms of dog psychology and behavior. Wolfman K9 Obedience offers a wide range of training programs suitable for families, groups, and individuals, and welcomes dogs of all breeds, sizes, and ages. Mike's expertise extends to providing practical solutions for a myriad of dog-related challenges.

UNIQUE FACTS:
• Has Over 50 Years of Experience
• Training for All Breeds, All Sizes and All Ages
• Training Programs for Families, Groups and Individuals.
Specialty:
Behaviour Problems, Obedience, Clicker Training, Socialization, Dog Training & Private Training
Contact:
Working Hours:
Tue-Thu: 7am-12pm|5pm-8pm
Sat & Sun: 7am - 12pm
Mon & Fri: Closed
TBR® Inspection Report: