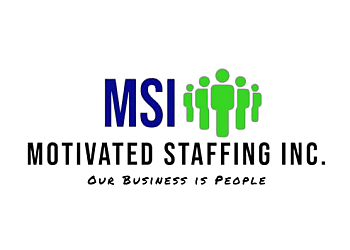 Motivated Staffing, INC. is a Bolton-based employment agency with a long-standing history of providing high-quality placement services since 1986. Under the leadership of David Gough, this proudly Canadian-owned and operated company is dedicated to delivering excellence in recruitment and placement services, striving for the highest levels of customer satisfaction in the industry. Motivated Staffing Inc. offers access to a pool of top-notch candidates and job opportunities. Their commitment to industry leadership and growth is evident in their team's unwavering dedication to surpassing the expectations of both customers and employees. They achieve this by providing innovative solutions and the latest business information. The company places great importance on ethical standards and follows the 'Code of Ethics' set forth by ACSESS (Association of Canadian Search, Employment and Staffing Services) as well as the 'Rules of Professional Conduct' outlined by HRPA (Human Resources Professional Association). These guidelines play a crucial role in shaping the company's practices and ensuring ethical conduct within the staffing industry. Motivated Staffing Inc. extends its services to various locations, including Caledon, Aurora, Newmarket, Concord, and Brampton.

UNIQUE FACTS:
• Canadian-owned and operated
• Family-Owned Staffing Agency.
Specialty:
Dispatch, Construction, Manufacturing, Production, Industrial, IT & Service Sectors
Contact:
Working Hours:
Mon-Thu: 8am - 5pm
Fri: 8am - 12pm
Sat & Sun: Closed
TBR® Inspection Report: