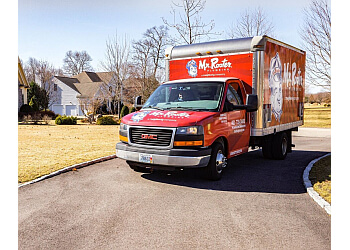 CALL
MR. ROOTER PLUMBING OF CALEDON
Mr. Rooter Plumbing of Caledon is one of the leading plumbing companies in the Caledon region. They are a team of uniformed, licensed professionals who consistently deliver outstanding service to their valued clients. Their plumbers mirror this approach by treating your home with the utmost respect and consideration, ensuring that it remains in pristine condition. Their singular focus is on providing an unparalleled level of customer service, whether it involves proactive preventative maintenance, routine inspections, or the installation of brand-new fixtures for their customers. They take pride in offering a warm, friendly voice, a courteous call, and a streamlined, hassle-free process to cater to the needs of their clients. Their certified plumbers guide you through any plumbing issue you may encounter, providing expert assistance every step of the way.

UNIQUE FACTS:
• Around-The-Clock Availability
• Bonded and Insured Team
• Uniformed
• Licensed Professionals
• Upfront Pricing
• Friendly & Courteous Service.
Specialty:
Residential, Commercial Plumbing Service, Toilet Repair, Replacement, Sump Pump Services, Backflow Preventers, Pipe Insulation, Water Valves, Sewer Repair, Leaking Pipes, Water-Shut Off, Faucet Repair, Basement Drains, Sink Repair, Plumbing Leaks, Water-Heater, Garburators, Sewer and Drain Cleaning, Septic System, Well Pump, Water Filter, Softener & Bathroom Remodeling
Contact:
Working Hours:
TBR® Inspection Report: