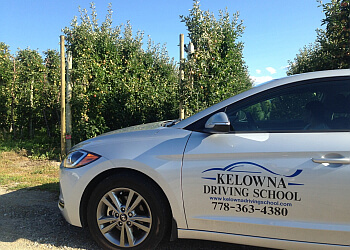 Kelowna Driving School is a small, home-based business that has received the Motor Vehicle Act's approval, licensing, and certification. Heading this establishment is Ravi Baidwan, the principal driving instructor with 40+ years of professional driving experience, including operating cabs, buses, and semi-trucks. His extensive travels have taken him across British Columbia, from the Northwest Coast to the Okanagan Valley, the Lower Mainland, and Vancouver Island. This school offers an invaluable service where novice drivers can acquire contemporary driving techniques and unique skills, fostering increased awareness, confidence, and responsibility. They provide personalized, one-on-one training sessions, with the option for one additional person to accompany the learner for observational purposes. Students can also use the school vehicle for road tests, subject to the instructor's approval.

UNIQUE FACTS:
• Affordable Courses
• Pick up And Drop Off.
Specialty:
Basic Driving, Pre-Trip Hand Signals, Lane Position, Small Intersections, Reverse Straight Backwards, Uphill/Downhill Parking, Changing Directions (2/3 Point Turn), 4 Way Stops, Hazard Perception, Parallel Parking, Downtown, and Highway Driving, Emergency Vehicles, Multi-Lane Driving, Forward Reverse Stall Parking, Speed Control & Space Management
$Price:
1 Lesson 1.5 Hrs $105
7 Lessons 10.5 Hrs Total $690
Car Rental for Road Test $95

Contact:
Working Hours:
TBR® Inspection Report: