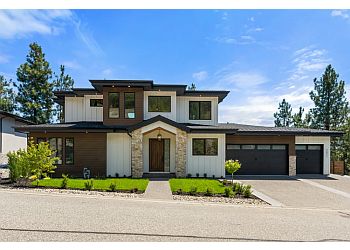 NOvation Architecture emerges as a holistic and all-encompassing architectural entity with an expertise finely tuned towards an array of domains, including commercial, industrial, residential, multi-family, and high-rise projects. Their range of services spans the breadth of architectural needs, encompassing Architectural Design, Marketing Plans, Illustrative Graphics, Construction Drawings, Rezoning, Master Planning, Project Management, Interior Design, and Project Specifications. An assembly of architects registered with the AIBC and CAB constitutes the formidable team at NOvation Architecture, endowed with the prowess to navigate the intricacies of architectural endeavor. This team is further bolstered by their membership in CHBA, underscoring their dedication to professional excellence and industry collaboration. The purview of NOvation Architecture extends across borders, catering to the needs of both British Columbia and California. Their geographic footprint mirrors the expansiveness of their service offerings, reflecting a commitment to the realization of architectural visions across diverse locales. In essence, NOvation Architecture stands as an embodiment of versatile architectural prowess, seamlessly intertwining creativity, technical acumen, and a dedication to delivering exceptional results.

UNIQUE FACTS:
• AIBC-Registered Architect of British Columbia
• CAB-California Registered Architect
• NCARB-National Council of Architectural Registration Boards
• Award Owned Company
• Member of The Royal Architectural Institute of Canada.
Specialty:
Architectural Design, Construction Drawings, Rezoning, Illustrative Graphics, Master Planning, Project Management, Marketing Plans, Interior Design & Specifications
Contact:
Working Hours:
Mon-Fri: 9am - 5pm
Sat & Sun: Closed
TBR® Inspection Report: