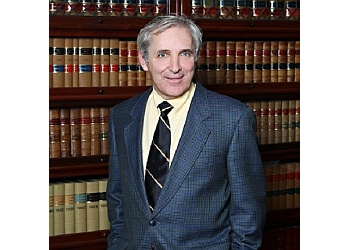 Frank Genesee is the Principal at Genesee Martin Associates, who has been practicing law for more than 40 years. His extensive trial background spans both criminal law and civil litigation domains. Throughout his career, he has achieved successful outcomes in numerous criminal cases across various court levels, including the Ontario Court of Justice, the Ontario Superior Court of Justice, the Ontario Court of Appeal, and the Quebec Court of Justice. Frank's expertise prowess lies in matters related to alcohol-related driving offences as well as other driving infractions. Genesee Martin Associates is a comprehensive law firm that dedicates itself to advocating for clients across Southern Ontario and the Greater Toronto Area. With over 40 years of experience, Genesee Martin has been steadfast in assisting valued clients in fighting for their rights. Genesee Martin Associates strives to foster strong solicitor-client relationships, ensuring that clients receive the best possible solutions for their legal matters. The team at Genesee Martin is renowned for their hard work and dedication in defending their clients' rights, aiming to achieve the most favourable outcomes in every case. Integrity and excellence are at the core of their service as they extend high-quality legal assistance to clients and the surrounding community. Based proudly in Hamilton, Ontario, the firm's combined experience exceeds 70 years. Understanding the importance of top-tier legal representation, Genesee Martin takes pride in its record of achievements. Each case is approached with meticulous care and attention, and the team works tirelessly to secure the best possible results for their clients.

UNIQUE FACTS:
• Handle All Matters with Professionalism, Discretion and Sensitivity
• Offer Flexible Meeting Hours
• Available Seven Days per Week via Telephone, Facsimile, Email or Cellular Telephone
• Offer Flexible Financial Arrangements.
Specialty:
Careless, Dangerous and DUI/Impaired Driving, Driving Under Suspension, Failure to Remain, No Insurance, Racing & Drug Offences

ADDITIONAL PRACTICE AREAS: Family, Criminal & Personal Injury Law
Contact:
Working Hours:
TBR® Inspection Report: