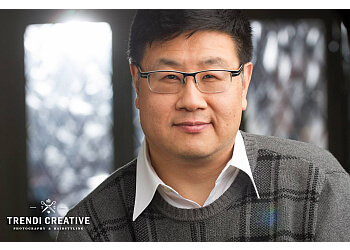 Stratego Financial / Manulife Securities Incorporated, operating under the umbrella of Manulife Securities Incorporated, presents itself as a comprehensive financial practice situated in Burnaby. At the helm of this endeavour stands Vanson Field, a multifaceted professional donning the roles of financial planner, financial advisor, and insurance agent. With an impressive tenure of over 12 years within the financial services sector, Vanson Field brings a wealth of expertise to his role. The Firm has carved a niche in providing adept financial solutions to a diverse clientele, including retirees, pre-retirees, and business proprietors. The firm places paramount importance on simplifying financial planning, rendering it both comprehensible and easily manageable throughout the journey. A cornerstone of their approach involves devising financial strategies that simultaneously nurture and safeguard their clients' wealth. By offering a spectrum of professional financial solutions and high-caliber financial products, They are dedicated to enriching the quality of life of its clients, ensuring they lead their best possible lives through sound financial choices.

UNIQUE FACTS:
• Complimentary Consultation
• On-Site Services
• Online Appointments.
Specialty:
Retirement Lifestyle Planning, Bonds, Mutual Funds, Insurance, Monthly Savings Plans, RRSP Group Retirement Plans, Cost Management and Tax Minimization, Individual Pension Plans, Capital Preservation & Wealth Accumulation
Contact:
Working Hours:
Mon-Sat: 8am - 8pm
Sun: Closed
TBR® Inspection Report: