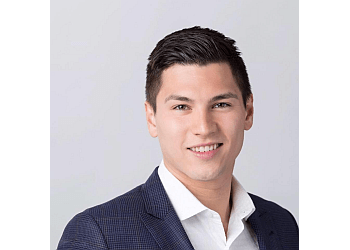 Brandon Gee-Moore is a licensed realtor associated with REMAX Crest in Burnaby, Canada, and has been actively engaged in the real estate industry since 2016. With a focus on both attached and detached residential properties, he specializes in a wide spectrum of housing, including condominiums, townhouses, duplexes, and detached homes. Whether you're selling or purchasing your home, Brandon is committed to providing you with the most dependable service. Brandon collaborates with a diverse clientele, including first-time home buyers, those looking to upsize or downsize, and a range of generations from baby boomers to millennials. His expertise also extends to working with developers and investors. Offering comprehensive listing services, he assists in determining property value, effectively staging spaces, and skillfully navigating any incoming offers. Demonstrating patience and unwavering effort, he remains dedicated throughout every step of the process, regardless of its duration.

UNIQUE FACTS:
• Licensed Realtor
• Outstanding Award Winner
• Selling Over $250,000,000 Worth of Real Estate.
Specialty:
Houses, Duplex's, Townhouses, Condo's, Lands and Lots, Buying, Selling, Listings, Open Houses & Home Evaluation

Serving Locations:
Burnaby, Vancouver, Coquitlam, Port Moody, Port Coquitlam, New Westminster, Surrey, Langley & Maple Ridge
Awards:
Presidents Club (Top 1% in Greater Vancouver) in 2019-2022 - Diamond Club Award in 2021-2022 - REMAX Hall Of Fame 2020 - Platinum Club Award 2018 & 2019
Contact:
Working Hours:
TBR® Inspection Report: