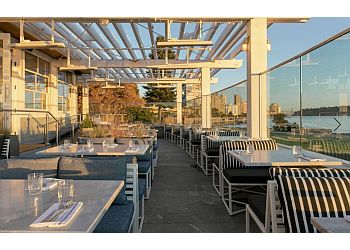 Lovick Scott Architects stands as a premier architectural firm in Burnaby, BC, renowned for its excellence. Esteemed for fostering a robust clientele, the firm's philosophy revolves around the fundamental belief that the client's perspective is pivotal in shaping innovative and cohesive design solutions. Central to their approach is deep client involvement, transparent communication, and a shared vision encompassing all stages of project development – from inception to realization. Leveraging three decades of industry mastery as a cornerstone, each design they conceive is underpinned by a commitment to advancing the boundaries of Canadian architecture. Notably, the Lovick Scott team takes immense pride in the fact that over 95% of their clients choose to collaborate on subsequent projects, underscoring the enduring value of their unwavering dedication to client satisfaction.

UNIQUE FACTS:
• 20 years of experience
• Have Senior Architect
• experience Team
• Worked under his mentorship for over 15 years.
Specialty:
Architectural and Concept Design, Administration, Construction, Construction Documentation, Design Development, Project Management, Mixed-Use Residential Midrise, Commercial, Hotel, Office Buildings & Interior Design
Contact:
Working Hours:
Mon-Fri: 8am - 5pm
Sat & Sun: Closed
TBR® Inspection Report: