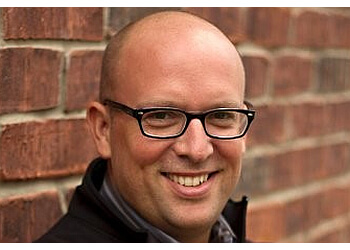 Vancea Financial Group Inc., located in Stratford, is a prominent financial planning firm recognized for its expertise. Their core focus lies in the creation, execution, and supervision of comprehensive financial plans tailored for both individuals and businesses. What truly distinguishes them from their peers is their commitment to enhancing your awareness of risk. They enable you to recognize and assess all the inherent risks associated with personal financial planning, and they offer a range of products and services designed to facilitate your understanding and preparation for these risks. They firmly believe that by empowering you with a comprehensive understanding of the risks you may encounter, they can collaboratively construct a more robust portfolio that suits your needs. Moreover, their financial planning approach extends beyond the confines of investment risk tolerance; it delves into a deeper understanding of financial risk and the strategic means to manage it effectively. Don't hesitate to reach out to them to schedule an appointment and embark on a journey towards a more secure financial future.

UNIQUE FACTS:
• Personalized Services
• Online Appointment
• On-Site Services.
Specialty:
Financial Planning, Family Protection, Retirement, Insurance and Pension Plans, Estate, Healthcare Spending Accounts, Debt Reduction, Investment Portfolios, Group and Living Benefits, Wealth Management, Business Continuation, Business Owner & Tax Reduction Strategies
Contact:
Working Hours:
Mon-Thu: 8:30am - 4:30pm
Fri: 8:30am - 1:30pm
Sat & Sun: Closed
TBR® Inspection Report: