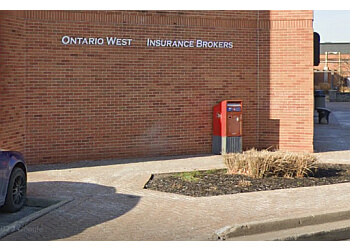 Ontario West Insurance Brokers emerges as a family-focused safeguarding entity. Positioned in the southern part of London, their location is conveniently situated at the intersection of Bradley Avenue and Montgomery Road. Nestled on the left side of Wellington Road, within a plaza that neighbors other businesses, this establishment finds its place just across from Whiteoaks Mall. With roots tracing back to 1987, their London team boasts an impressive span of operational history. Comprising a compassionate and well-informed group of professionals, their team is dedicated to helping you secure the precise coverage that aligns with your distinct needs. This involves a comprehensive understanding of the intricacies of your policy, as well as offering guidance on the steps to take should you find yourself needing to initiate a claim. At Ontario West Insurance Brokers, their commitment revolves around ensuring that you're fully informed and supported on your journey to securing the right protection.

UNIQUE FACTS:
• Currently Has a Dedicated Staff of 30
• Guiding You Through All Your Insurance Needs for Over 3 Decades.
Specialty:
INSURANCE: Auto and Vehicle, Home and Property, Home, Condominium, Rental, Tenant, Commercial and Business, Contractor, Retail, Office, Salon, Builders' Risk
Contact:
Working Hours:
Mon - Fri: 8:30 am - 4:30 pm
Sat & Sun: Closed
TBR® Inspection Report: