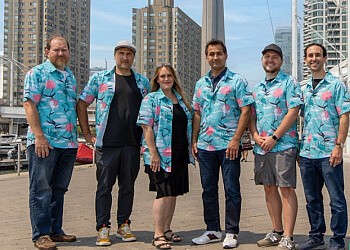 Zensurance stands as a reputable insurance broker situated in Toronto, ON, renowned for their extensive expertise. Their dedication lies in serving your best interests by offering insightful guidance and a diverse array of insurance providers. With an impartial approach, they present recommendations that align with your needs, relentlessly pursuing optimal commercial insurance solutions. No matter if you're a sole proprietor or engaged in a side hustle, Zensurance is poised to safeguard your venture. Their commitment transcends the size of your business, catering to all scales. Leveraging partnerships with over 50 insurance providers, they secure cost-effective policies spanning an array of professions. Through their adept utilization of technology, they maintain cost efficiency, passing these benefits directly to you. Recognized as Canada's premier small business insurance brokerage, Zensurance secures the most favorable rates through their substantial volume of transactions. This translates to unparalleled savings and comprehensive coverage, reflecting their steadfast commitment to your business's protection.

UNIQUE FACTS:
• liability insurance
• more than 50 insurance providers
• highly regarded licensed brokers and client support team
• Get a Free Quote.
Specialty:
INSURANCE: Business, Interruption, Commercial, Home Based, Health Care, Equipment Breakdown, Fleet, Cyber and General Liability, Legal Expense, Accountant, Artist, Beauty, Caregiver, Cleaning, Contractor & Counsellor
Contact:
Working Hours:
Mon-Fri: 9am - 6pm
Sat & Sun: Closed
TBR® Inspection Report: