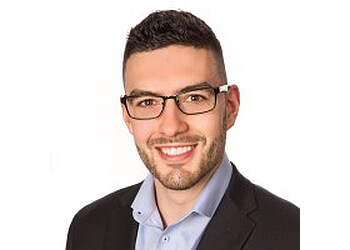 Dunbrook Associates is a renowned firm specializing in wealth management and financial planning. They provide expert assistance to individuals, families, and businesses in managing their financial assets. Chris Arthur and Patrick Dunbrook are certified financial planners at Dunbrook Associates. Their team focuses on creating customized strategies to help clients achieve their goals. Their goal is to enhance your financial position over time. They deliver a personalized service to help you preserve and grow your wealth. Whether you are early on in your career or preparing for retirement, they can help secure your finances. Dunbrook Associates is a fully independent firm, which allows them greater control and flexibility when designing their portfolios and cost structure. Their team will develop a unique plan to build your wealth while considering any retirement needs of your family. As they control their own fees, they are typically 30%-50% lower than major banks and large financial institutions.

UNIQUE FACTS:
• Free Call Consultation
• On-Site Services
• Chris won the award for the best advisor in Barrie for 2022 and 2023
• Chris is also licensed as Portfolio Manager • 22 Years of Experience.
Specialty:
Financial Planning and Portfolio Management Services, Retirement Income Planning, Tax and Cash Flow, Estate, Insurance, Risk Management, Financial Consulting, Cash Flow Modeling, Divorce Settlements, Working with Business Owners, Business Succession, Mergers & Acquisitions
Contact:
Working Hours:
Mon-Fri: 9am - 7pm
Sat: 10pm - 7pm
Sun: Closed
TBR® Inspection Report: