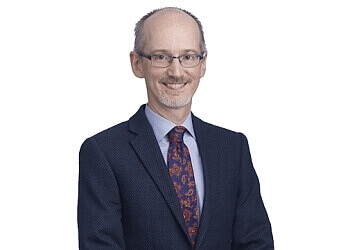 Griffith D. Roberts is a partner at Cox & Palmer. He successfully earned his LL.B. degree from Dalhousie University. Griffith is an active member of both the Canadian Bar Association and the Law Society of Newfoundland & Labrador. His expertise extends to advising companies across a range of sectors, including not-for-profit organizations, owner-managed businesses, and publicly traded companies. Griffith's role involves providing guidance on negotiating and creating commercial agreements such as joint ventures, licensing, asset purchases and sales, as well as commercial leases. Cox & Palmer stands as a well-regarded, comprehensive Canadian law firm. Their team of lawyers encompasses diverse disciplines, and they possess extensive expertise within their respective fields. The advice offered by Cox & Palmer's lawyers is both timely and pragmatic, tailored to the specific needs and industries of their clients. This personalized approach is rooted in a deep understanding of each client's unique goals and ambitions.

UNIQUE FACTS:
• 200 Lawyers
• Multiple practice areas
• Multiple Locations.
Specialty:
Patent, Trade-Mark, Copyrights, Intellectual Property Licensing, Technology Assets, Trade Secrets, IP Management Strategies, Outsourcing and Development Agreements, Registration, Enforcement, Research, Joint Venture Agreements, Proprietary Rights, Software Escrow Contracts & Domain Name Disputes

ADDITIONAL PRACTICE AREAS:
Corporate and Commercial, Banking, Finance, Insolvency, Natural Resources & Start Ups
Contact:
Working Hours:
Mon-Fri: 8:30am - 5:30pm
Sat & Sun: Closed
TBR® Inspection Report: