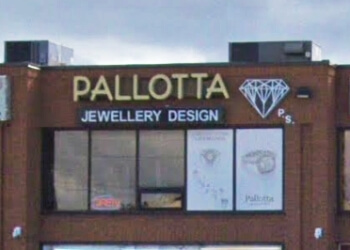 Pallotta Jewellers operates as a comprehensive studio renowned for its exceptional service and premium-grade products. Their repertoire encompasses one-of-a-kind, personalized creations meticulously tailored to your preferences. They have garnered expertise in presenting Lab and Natural diamonds of exceptional quality, with unparalleled value that outshines competitors. Their inventory also includes an extensive array of exquisite fine jewelry, perfectly suited for diverse occasions. At the helm of Pallotta Jewellers is Susan Pallotta, who holds the esteemed position of CEO. With over 30 years of dedicated industry involvement, Susan Pallotta has honed her craft, specializing in the conception of distinctive rings and jewelry pieces. The core ethos of Pallotta Jewellers revolves around becoming an integral part of their customers' lives, a commitment that drives their decision-making process. This approach is founded on fostering enduring relationships, underscored by a deep reservoir of trust cultivated over years of hands-on experience.

UNIQUE FACTS:
• Limited Warranty
• Refund Within 14 Days
• Design & Manufacture
• Free Shipping
• Reused Gold.
Specialty:
Custom and Fine Jewellery, Diamond, Tension, Necklaces, Platinum, Earrings, Stack, Titanium, Men Classic, Carved and Fashion Ring, Bracelets, Two-Tone, Jewellery Repair, Anniversary, Gemstones, Eternity, Watches, Tungsten Solitaire Halo, Three Stone Pave, Vintage and Side Stone Engagement Rings, Chains & Pendants
Contact:
Working Hours:
Tue-Sat: 10am - 6pm
Mon& Sun: Closed
TBR® Inspection Report: