Dan Faubert-Ottawa Carleton Mortgage Inc.
Dan Faubert is a registered mortgage broker in Ontario and has been personally arranging mortgages through Ottawa-Carleton Mortgage for the last 35 years. Dan Faubert-Ottawa Carleton Mortgage Inc. is one of the Three Best Rated® Mortgage Brokers in Ottawa, ON.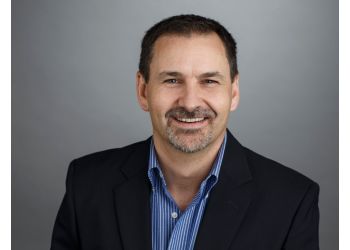 Ottawa-Carleton Mortgage is a licensed Mortgage Brokerage under the Financial Services Commission of Ontario. He specializes in residential home financing, whether for a purchase, renewal of your existing mortgage, or a refinance to pull out existing equity to tackle life's financial needs. His goal has always been to build a business based on one satisfied, happy client at a time, through personalized service and providing mortgage products based on their specific needs and wants. Ottawa-Carleton Mortgage Inc. collaborates with numerous financial institutions, encompassing "big banks," credit unions, and various life and trust companies. If you qualify normally, there are no broker fees to use his service, the "banks" pay him. Dan strives to ensure that your financing will go smoothly from the initial contact through to funding and will be there for you every step of the way. With the best mortgage rates and exceptional service, he can be reached seven days a week to give you timely and professional advice when you need it. Reach out to him for any of your mortgage needs.


One-stop financing
In-office appointments are no longer required but available
Secure Online mortgage applications and calculators are available
You can book your appointment online, either in person or a phone call
$250 Referral Program
Available by Cell 7 Days a Week.
Purchase

Refinance

Mortgage Renewals

Debt Consolidation

Pre-Approval

Renovation

Investment Property

Residential & Commercial Mortgages
I had a wonderful experience dealing with Dan. He made this process smooth and stress free and was always kind and respectful during our interactions. I appreciated his knowledgeability and the fact that he was patient and always available any time I called or emailed him. Would highly recommend using him for your mortgage needs!
Highly recommend. Dan was great to work with. He helped me every step of the way and was very responsive and always kept me in the loop, in such short turn around time. He got me a much lower rate than what my own bank was offering and I made the switch. Thanks Dan!
Dan is very professional and helpful throughout the process. He is amazing to work with and actively helps us for getting better mortgage under the crazy market. Highly recommended.
Mon-Fri: 8am - 10pm
Sat & Sun: Closed (Available by Phone)
Nearby Mortgage Brokers in Ottawa: