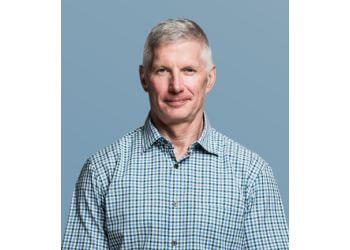 CALL
DR. GARY W. STAMP
Since 1987
Dr. Gary W. Stamp achieved his medical degree from McMaster University and furthered his expertise through orthopedic training at the University of Western Ontario. With over 35 years of dedicated experience as an orthopedic surgeon, he brings a wealth of knowledge to his practice. Dr. Gary specializes in shoulder and knee surgery and holds fellowship training in these areas. Dr. Gary W. Stamp's particular focus is treating shoulder and sports-related knee injuries, showcasing a successful track record in procedures such as shoulder replacements and back instability surgeries. His approachable demeanour fosters a comfortable patient environment, where he addresses their inquiries with care and consideration. If you're seeking solutions for orthopedic concerns, consider scheduling an appointment with Dr. Gary W. Stamp, where his extensive expertise and patient-centred approach can guide you toward effective treatment.

UNIQUE FACTS:
• Board-certified orthopedic surgeon
• Communicates with patients in English.
Specialty:
CONDITIONS:
Shoulder Conditions, Knee Injuries, Arthroscopic Knee Defects and Orthopaedic Trauma

PROCEDURES:
ACL Reconstruction, Meniscal Surgery & Rotator Cuff Tendon Repair Surgeries
Contact:
Working Hours:
TBR® Inspection Report: