Geoff & Bobbie McGowan Realty Ltd.
RE/MAX Affiliates Geoff & Bobbie McGowan Realty Ltd. Geoff & Bobbie McGowan Realty Ltd. is one of the Three Best Rated® Real Estate Agents in Ottawa, ON.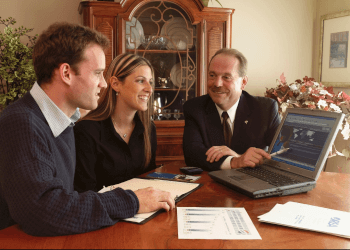 is committed to helping you sell or buy your home with peace of mind. Their team of RE/MAX salespeople boasts an impressive average of over 70% in repeat and referred business, surpassing the industry average of only 30% from these sources. With a wealth of experience, knowledge, and expertise totaling over 100 years, the team is dedicated to making your real estate dreams a reality. The Geoff & Bobbie McGowan Team comprises dedicated individuals, including Steve Burgoin (Sales Representative) and Jenn Chamberlain (Broker of Record), supported by their efficient Admin staff, all working together to prioritize every client as their number one concern. Having successfully sold over 4500 houses and condos, their primary aim is to provide excellent customer service that extends to all their clients' friends and families. The Geoff & Bobbie McGowan Team includes accredited senior real estate specialists, reinforcing their commitment to assisting clients from all walks of life. As part of their exceptional service, they offer a complimentary, no-obligation market evaluation to support you in making informed real estate decisions.
Buying and Selling a Home

Market Evaluation

Property Search

Staging

Relocation

Condominiums

Military Homes

Investing

Open House

Luxury Homes

Listings & MLS Search
We had the recent pleasure of working with Jennifer Chamberlain and Stephen Burgoin on the purchase of our new home. Their combined experience and abilities helped us secure our dream house in a difficult market. We owe them both of them a huge debt of gratitude. Their patience and confidence was inspirational and they put us at ease throughout the entire process. Thank you Jenn and Steve! Andrew and Marianna Humeniuk
Steve, Jenn and their team were wonderful to work with. They provided valuable advice and assistance on price and styling. As a result, my house sold in two days at full price! I would definitely recommend them.
Jenn and Steve made selling our house an enjoyable and painless experience. They provided excellent advice and took care of everything regarding the marketing strategy. A shout-out to Melissa for her beautiful photography work. Great team that inspires confidence!
Nearby Real Estate Agents in Ottawa: