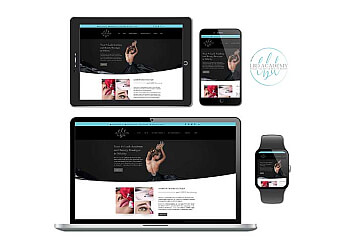 Graphic a la Design, situated in Whitby, is a renowned, full-service graphic and web design studio with a track record of excellence. In 1995, Lori founded Graphic a la Design, ushering in a legacy of providing top-tier graphic design and branding services to prestigious companies across a diverse range of design and creative sectors, spanning from downtown Toronto to the Durham Region. The extensive experience working alongside creative professionals has cultivated a deep passion for editorial design, typography, and color theory. The studio is widely recognized for its exceptional customer service, offering cost-effective solutions for print materials, digital business assets, and comprehensive branding strategies. With over two decades of experience, Graphic a la Design has been at the forefront of website creation and design, solidifying its reputation as a trusted source for domains, hosting, websites, SSL, and SEO services. Graphic a la Design is your go-to destination for all your online and offline branding needs. They specialize in delivering creative, responsive graphic design, website design, and marketing solutions tailored to elevate your business or brand's visibility in the right avenues. Their expertise extends to crafting single and multi-page websites using platforms like WordPress and Woo Commerce, ensuring that the resulting websites are not only visually appealing but also seamlessly responsive across desktops, mobile devices, and tablets, in alignment with industry standards.

unique Facts:
• Award-Winning Design
• Success for Over 28 Years.
• They Offer Free Consultation
• Budget-Friendly
• Provide Affordable Prices
• Mobile Friendly.
Specialty:
Website Design, Logo, Branding, Search Engine Optimization, Print, Packaging, Social Media, Photo & Video
Contact:
Working Hours:
Mon & Fri: 9am - 6pm
Tue-Thu: 9am - 7pm
Sat: 10am - 2pm
Sun: 10am - 5pm
TBR® Inspection Report: