CC Weddings and Events
CC Weddings & Events, a seasoned wedding planning service based in Kingston, Ontario, is led by the skilled and award-winning wedding planner Chantal Valkenburg, boasting over 12 years of experience in orchestrating events of all scales across diverse venues. CC Weddings and Events is one of the Three Best Rated® Wedding Planners in Kingston, ON.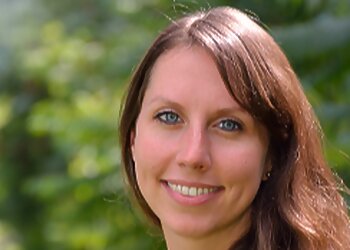 Proficient in English, German, and French, Chantal has successfully executed events in Canada, the UK, and Germany. Whether you seek complete wedding planning or day-of coordination, CC Weddings & Events can cater to your specific requirements. Their portfolio encompasses a wide range of events, from academic gatherings and conferences to weddings and festivals. Their primary mission is to transform your vision into a breathtaking reality on one of life's most memorable days. The company offers a comprehensive selection of wedding planning and coordination packages in Kingston and its surrounding areas, including wedding day coordination, partial planning, and full planning, ensuring a tailored approach to suit each client's needs.


Unlimited Email Communication
Budget Management
Logistics Management.
Coordinate Rehearsal and Reception

Set up The Wedding Budget

Find and Book Vendors

Budget Consultation

Create Master Timeline

Month of Coordination

Day of Coordination

Partial Planning & Full Planning
Our wedding day was by far the most special day of our lives, and we have Chantal to thank for that! From the moment we met Chantal we knew she was the right fit to make our day run smoothly. She is professional, organized and accommodating. Our minds could be at ease on our wedding day, and we could enjoy every moment because we knew everything was in Chantal's capable hands. She dealt with changes promptly and efficiently. We especially appreciated how she quietly executed the timeline, seemingly from the shadows, but we always knew she was there when we needed her. Chantal made a point of getting to know us as a couple as well as our families. If we have one piece of advice, it is to budget for a coordinator and we cannot recommend Chantal enough.
Chantal worked with us for over 2 years to help facilitate our dream wedding! Her organization and detailed eye helped put any nerves or stress at ease. Everyone told me to be prepared for things to not go perfectly or "as planned"; however, with Chantal, the day went seamless and there was not one thing that did not go perfectly! Chantal helped ease our stresses throughout the wedding planning process and made the big day worry free.
Chantal made our wedding day perfect. I was a high-anxiety bride leading up to the wedding, her monthly meetings, and many emails/texts in between made the experience so much easier. I felt a sense of relief every time our Zoom meetings ended. If i told her about any issues i was facing, from discontinued center pieces to suit issues she was already calling her contacts and finding solutions before i even asked. She is so down-to-earth and made us all feel extremely comfortable... but knew how to get down to business when needed, especially on the wedding day! She was an AMAZING advocate for us from start to finish. I have already recommended her to many people. If you are wondering whether you should get a wedding/event planner, the answer is YES. Thank you, Chantal for all the extra steps you took for us.
Nearby Wedding Planners in Kingston: