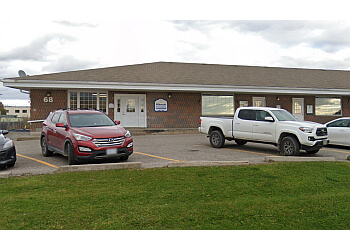 Acupuncture Works is a hub for holistic healing, presenting itself as a versatile wellness center in Kawartha Lakes. Based on the foundations of holistic well-being, Acupuncture Works welcomes you to begin a voyage toward enhanced health and equilibrium. Their comprehensive range of treatments encompasses massage therapy, chiropractic care, osteopathy, reflexology, and acupuncture, each aimed at fostering a sense of rejuvenation. Their ethos is central to treating the complete individual, recognizing the intrinsic connection between the person and their well-being rather than merely alleviating surface-level symptoms. At the helm of 'Acupuncture Works' is Matthew, who serves as both the clinic director and a registered acupuncturist. Having built an impressive track record of over ten years, Matthew utilizes ultra-fine, sterile, and disposable needles to access the body's intricate communication system, Qi. This approach enables him to customize a plan that aligns with your unique needs, optimizing the healing process. Notably, the clinic extends the courtesy of offering the first treatment at no charge, underscoring its dedication to facilitating a seamless introduction to its therapeutic offerings. Rooted in the principles of holistic well-being, 'Acupuncture Works' invites you to embark on a journey toward improved health and balance.

UNIQUE FACTS:
• Dedicated Healthcare Professionals
• Online Appointment.
Specialty:
Anxiety, Injury, Neck, Abdominal and Back Pain, Sciatica, Weight Loss, Indigestion, Stress, Muscle Spasms, Headaches, Chronic Fatigue, Irritable Bowel Syndrome, Asthma, Migraines, Depression, Arthritis & Fibromyalgia
$Price:
Acupuncture Treatment:
First Treatment: $99
Regular treatment: $75
Retired Rate 30 min - $65
Student Rate 30 min - $55

Awards:
Reader's Choice Awards: Favorite Acupuncturist, 2009, 2010, 2011, 2012
Contact:
Working Hours:
Mon-Thu: 9am - 8pm
Fri: 9am - 5pm
Sat: 9am - 3pm
Sun: Closed
TBR® Inspection Report: