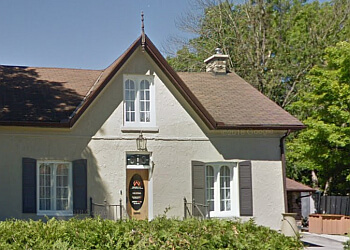 Adelaide Clinic represents a dynamic group of healthcare experts dedicated to providing comprehensive solutions for various types of pain and discomfort. This esteemed facility stands at the forefront of Chiropractic, Massage Therapy, Acupuncture, and Physiotherapy services. Within their massage therapy department, you will find highly skilled massage therapists committed to delivering an exceptional experience tailored to address your specific concerns from the first session. These therapists possess a wealth of knowledge and collaborate effectively as a team, working diligently to alleviate your pain and discomfort as efficiently as possible. Moreover, their prenatal massage services are thoughtfully customized to cater to pregnant women's specific needs and evolving bodies. To enhance your experience, the Adelaide Clinic also offers the convenience of gift vouchers and certificates for their valued clients.

UNIQUE FACTS:
• Direct Billing
• Online Booking
• Free 15 Minute Consultation
• Treat Patients of All Ages.
Specialty:
Carpal Tunnel Syndrome, Fibromyalgia, Trigger Point Therapy, Neck, Head, Full Body, Shoulder, Prenatal, Myofascial, Pregnancy, Swedish, Cupping, Chair, Foot, Table & Lymphatic Drainage Massage
Contact:
Working Hours:
Mon: 10am - 7pm
Tue: 9am - 1pm
Wed: 9am - 7pm
Thu & Fri: 9am - 5pm
Sat: 9am - 2pm

TBR® Inspection Report: