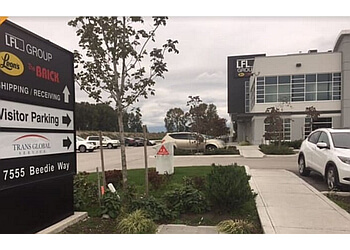 CALL
TRANS GLOBAL SERVICE
Since 1980
Trans Global Service is the largest appliance and installation service provider in Canada. In 1980, Trans Global Service embarked on its journey with a small team consisting of just four employees. Since that time, their growth has been remarkable, and we've expanded their workforce to nearly 300 dedicated professionals. Their presence now spans the entirety of Canada, boasting an extensive network of technicians and installers nationwide. Their unwavering commitment to progress and continuous improvement has propelled them to achieve the status of Canada's largest appliance service and installation company. Trans Global Service takes great pride in its preeminent position as an authority in appliance installation, offering a comprehensive range of expertise that includes appliances, furniture assembly, and the installation and setup of home entertainment systems. Their technicians undergo rigorous factory training and hold official authorization from over 40 different manufacturers, ensuring that every repair is executed in strict accordance with manufacturer specifications. They prioritize customer convenience by providing three user-friendly methods to schedule their services. At Trans Global Service, they hold deep respect for both your time and your home, and they are fully dedicated to executing each task with precision and professionalism. Their appliance technicians are renowned for their meticulous attention to detail and care. Moreover, their expert installation services are available to revitalize your home with cutting-edge appliances, encompassing everything from gas ranges and cooktops to dishwashers, range hoods, and over-the-range microwaves.

UNIQUE FACTS:
• Book a service call
• Fully licensed services
• 24 hours a day
• 7 days a week.
Specialty:
Dryer, Freezer, Air Conditioning, Refrigeration, Microwave, Washer, Dishwasher, Range, Laundry, Dehumidifiers, Hood Fan & Wine Cooler Repairs
$Price:
Appliance Repair $999/month

Contact:
Working Hours:
Mon-Fri: 8am - 4pm
Sat & Sun: Closed
TBR® Inspection Report: