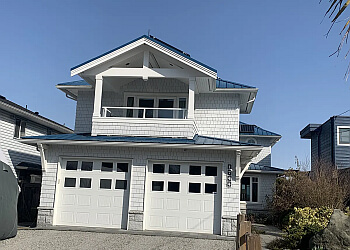 Tall Guy Painting is a locally owned and operated painting service located in Delta, specializes in both indoor and outdoor painting solutions. The team, led by Jeff Girard, a third-generation painter, consists of skilled professionals dedicated to using top-tier painting materials. Their expertise is evident throughout the entire process, starting from meticulous surface preparation and extending to the application of paint, final inspections, and even touch-ups. For each painting project, whether indoors or outdoors, they've developed a comprehensive, multi-step approach. Their pricing is transparent and affordable, accompanied by exceptional quality. Additionally, they provide substantial warranties to guarantee customer satisfaction. With a strong emphasis on cleanliness and precision, their work ethic ensures tidy results. Moreover, they actively involve you in the process, making certain that your preferences are considered. Overall, Tall Guy Painting delivers exceptional painting services at reasonable rates, underlining their commitment to straightforward pricing and outstanding workmanship.

UNIQUE FACTS:
• Free Estimate
• WCB Insured
• Worry-Free Pricing
• Long-Lasting Quality
• 6 Months Free Touch-Ups.
Specialty:
Residential and Commercial Services, Kitchens, Bathrooms, Interior, Flooring, Wrapping, Wall, Bedroom, Living Rooms Painting, Wood and Fiberglass Decks, Fences, Vinyl Siding, Carpets, Power Washing, Furniture and Exterior, Stucco, Pavers, Sidewalks, Interior & Scraping

Serving Locations:
Richmond, White Rock, Burnaby, Coquitlam, Maple Ridge, Maple Ridge, Delta, Ladner, New Westminster, Port Coquitlam, Port Moody, Tsawwassen & Vancouver
Contact:
Working Hours:
TBR® Inspection Report: