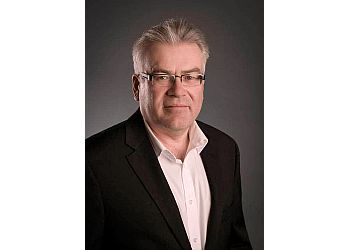 Kenneth P. Gustafson has built a notable career as a general solicitor, offering comprehensive legal guidance to both individual and corporate clients across diverse issues. With an impressive tenure of 32 years at a downtown Victoria firm, he honed his skills and provided adept counsel to clients, both private and corporate. His extensive experience in owning and managing various businesses has endowed him with the ability to deeply connect with his customers, understanding their unique perspectives. As the principal lawyer at Sitka Law Group, Kenneth's expertise stands at the forefront. Sitka Law Group collaborates with a wide range of corporate clients, spanning from small sole proprietorships to large enterprises with hundreds of employees. The firm's approach is characterized by delivering a blend of legal and practical expertise of the highest caliber to all clients. At Sitka Law Group, the ethos involves attentive listening and understanding clients and their needs, accompanied by the provision of essential resources and legal guidance. The firm's team of lawyers bring their individualized expertise and insights to each case. Recognizing the vital role of prompt and affordable advice for businesses to prosper, the Sitka Law Group is dedicated to empowering businesses with the guidance they need to thrive.

UNIQUE FACTS:
• Kenneth Is a Member, Law Society of British Columbia
• Also a Member, Victoria Bar Association.
Specialty:
Societies and Partnerships, Preparation of Company Articles, Shareholders' Agreements and Partnership Agreements, Assisting with Corporate Reorganizations, Continuation of Extra-Provincial Companies Into B.C., Registering Companies Extra-Provincially and Amalgamations, Purchase and Sale of Business and Business Assets, Maintenance of Minute Books and Completing Annual Corporate Filings

ADDITIONAL PRACTISE AREAS:
Residential and Commercial Real Estate, Estate Administration, Wills, Estates & Incapacity Planning
Contact:
Working Hours:
Mon-Fri: 8:30am - 5pm
Sat & Sun: Closed
TBR® Inspection Report: