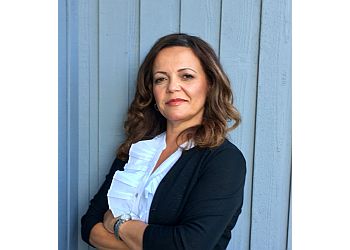 Elizabete Costa is a highly seasoned lawyer who is at your service to address your legal concerns. Having previously served as a prosecutor for the Government until the Autumn of 2017, she has since been effectively advocating for individuals in the legal system. Her ongoing commitment to rectifying unjust convictions highlights her dedication to challenging the status quo. Satisfied clients attest to the favourable outcomes she has achieved on their behalf. With over twenty years of experience, she is renowned for her unwavering dedication, resolve, and expertise. Those familiar with her are well aware of her preparedness to negotiate optimal resolutions for her clients tirelessly. She remains readily accessible to her clients, facilitating discussions about the most suitable courses of action. As a prominent figure in the Costa Law office, Elizabete spearheads a team in this specialized criminal defence firm, which handles a broad spectrum of criminal charges. Their legal practice centers around criminal law, regulatory matters, and quasi-criminal litigation. Their prevailing strategy hinges on skillful negotiation. To arrange a consultation with Elizabete, do not hesitate to contact the Costa Law office.

UNIQUE FACTS:
• 20+ Years of Legal Experience
• Extensive Experience
• Highly Responsive.
Specialty:
Homicide, Driving Offences, Wrongful Convictions, Vehicular Homicide, Robbery and Arson, Drug Crimes, Immigration, Civil, Human Rights & Sex Assault
Awards:
Top Choice Award Mark of Excellence 2021
Contact:
Working Hours:
TBR® Inspection Report: